E-Bill System Instructions
E-Bill Information
The UIndy e-bill system allows students and authorized users to view, print and pay current UIndy charges, enroll in payment plans (if available for your account) or view past bills and payment history. Students will receive bills through the UIndy email system (make sure your account is active). Both students and authorized users may sign up for mobile alerts when new statements are available.
Authorized users also will receive billing and account information via email, though students can restrict the account statement and payment history. The instructions below help you access your account, make a payment and add an authorized user, if desired.
From My UIndy:
1. In the Self Service box on the My UIndy My Stuff tab, select the Make a Tuition and Fee Payment link.
2. Log on by using your UIndy ID number (located on your student ID card; ex. A00XXXXXX) and your PIN number (six digits). For help with your PIN, contact the Registrar's Office (undergraduates), 317-788-3219, School for Adult Learning (Accelerated, Extended, or Visiting Summer students), 317-788-3393, or your graduate program office (graduate students).
Making Payments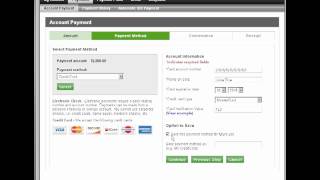 1.To make a payment, click Make a Payment at the bottom of the "Quick View" screen, or click Payments at the top.
2. Here, you may view your current statement, or click Pay on the far right.
3. Select your payment method.

4. Fill in required information. (You also may save your payment information for future use.)
5. Enter the payment amount and any memo if needed.
6. Click Continue, then Submit Payment.
7. A confirmation email will be sent to the student's UIndy email address, and the authorized user's email address, if applicable.
Making a Tuition/ Housing Deposit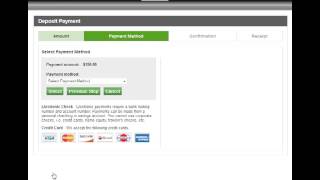 (Returning day students and graduate students only)
1. Click on the eDeposits tab.
2. Use the drop down box to select the term and click Select.
3. Use the next drop-down box to select the appropriate deposit.
a. Students living on campus should select With Campus Housing.
b. Commuting students should select No Campus Housing.
4. Click Select.
5. Click Continue.
6. Choose payment method and click Select. (You may also save your payment information for future use.)
7. Fill in required information and click Continue.
8. Click Submit Payment.
Adding an Authorized User (optional)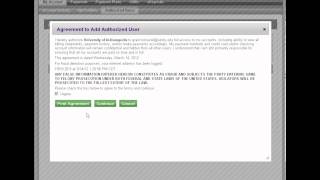 Authorized users include parents, guardians, employers and others who you want to be able to view billing statements and make payments to your account.
1. To add an authorized user to your account click Authorized Users at the top.
2. Enter the email address of the authorized user (does not need to be a UIndy email address, but must be a valid email address).
3.Click the yes or no buttons to allow or deny the user access to view billing statements and payment history. Changing either option to no does not affect the user's ability to make payments, and you may update your choices at any time by editing the user's information.
4. Read the authorization notice and check I Agree to continue.
5. Separate emails containing the authorized user's username and temporary password will be sent to the authorized user's email address that you entered.
Authorized User Instructions
You must be added as an authorized user by the student to access this service.
1. Click on the hyperlink in the email notification.
2. In the Authorized Users box, enter the email address the student used to add you as an authorized user and the temporary password that was sent in the email.
3. After your initial log on, you may change your password and challenge question.
4. If you have multiple students, click on Students at the top to see a list of the student accounts you may view.
5. Choose the name of the student whose account you wish to view and follow the instructions for making a payment listed above.
Mobile Alerts
Students and authorized users can receive mobile alerts when a new billing statement is available.
1. After logging in, click My Profiles.
2. Enter your cell phone number and select your carrier.