Academic Success Center
Programs & Services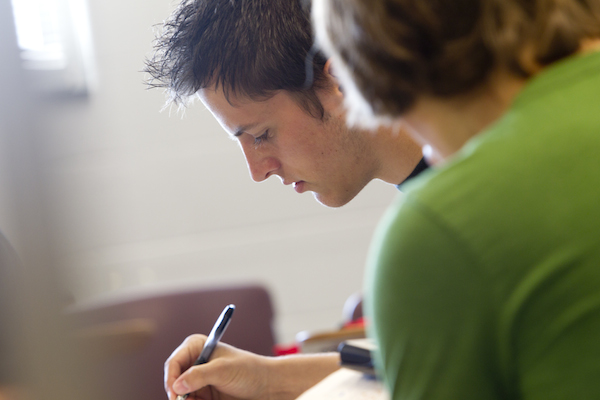 The Academic Success Center has several programs to help you be a successful student.

The Academic Success Center (ASC) is a collection of services and programs designed to support the University's learning goals, help UIndy students attain academic success and foster student retention.

We realize that learning and becoming a successful student involves mastering a variety of academic skill sets. Our goal is to provide UIndy students with tools and support to develop the academic skills needed to reach your potential.

We assist undergraduate students in becoming self-determined, motivated and independent learners by providing opportunities for growth through the following services and programs:
Individualized Academic Assistance
Academic Success Center staff are available to assist students on an individual basis and will customize an individual success plan based upon your academic needs. To set up an individualized meeting, please visit the Academic Success Center, Schwitzer 206, or contact us at asc@uindy.edu or 317-788-6153.
Academic Success Program
Students attending the University with specific admittance status are required to participate in the Academic Success Program. We provide a variety of activities designed to help first-year students meet the demands of college and bridge the gap between high school and university life.

Secrets of Success (SOS) Workshops
SOS workshops are offered throughout the academic year and cover a wide range of academic, social and personal topics, such as:
study tips
how to succeed on essay exams
time management
roommate and relationship issues
health and nutrition information
internship and career advice
A schedule of the current semester's workshops is available in our office, Schwitzer 206, or check the UIndy calendar for dates, times and locations.
Free Peer Tutoring
In addition to academic-help labs already in place on campus, the Academic Success Center offers free peer tutoring. Peer tutors provide academic support and guidance to students enrolled in general education courses. This walk-in tutoring consists primarily of study strategies, rather than content-specific tutoring. Tutoring takes place in Schwitzer 206 on weekdays in the late afternoon and early evening. A schedule for the current semester is available in the Academic Success Center, Schwitzer 206.

Bridge Scholars Program
The Bridge Scholars Program, located in Schwitzer Student Center 206, is a transition initiative designed to increase college access and retention of traditionally underrepresented, non-traditional and first-generation student populations. Learn more about the Bridge Scholars Program ►

Services for Students With Disabilities (SSD)
Located in Schwitzer Student Center 206, Services for Students with Disabilities provides assistance and accommodations to UIndy students with disabilities. Learn more about Services for Students with Disabilities ►

BUILD Program
BUILD (Baccalaureate for University of Indianapolis Learning Disabled), located in the lower level of the Schwitzer Student Center, Room 001, is a comprehensive, fee-for-service support program for UIndy students with specific learning disabilities. Learn more about BUILD ►