One-year MBA Program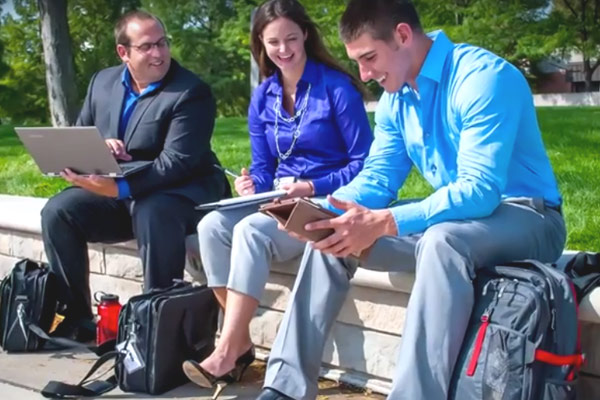 Learn about the 1-year MBA program from students and faculty.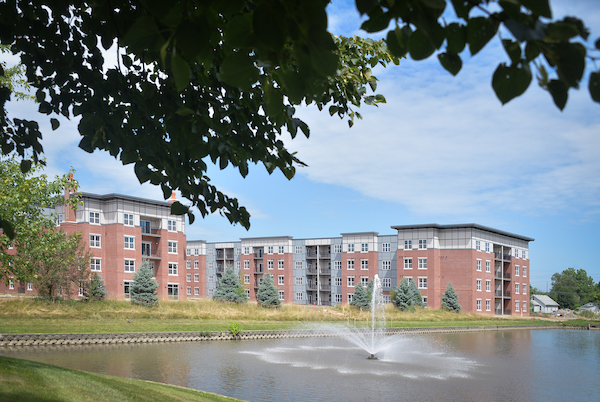 On-campus housing available at the newly constructed Greyhound Village Apartments.

Finishing your bachelor's degree and not sure what to do next? In between jobs and need a leg up on the competition? UIndy's 1-year MBA program might be for you!
Program highlights:
International business trip
Full-time MBA program can be completed in one year
Open to students from any major
Dedicated Career Coach throughout the program and for one year after graduation
An optional internship in your final semester helps you gain experience towards a career position upon graduation
On-campus housing for gradute and international students
UIndy now offers two full time MBA tracks. Students may choose to pursue a general MBA or an optional Applied Data Analytics track. Students choosing this track have the option of graduating in August and returning in the fall to complete the elective sequence, or they can delay graduation until after the final elective is completed.
Format
Cohort—students begin the program at the same time and take all classes together. The cohort size is limited to 25 students. Classes are full-semester courses designed to prepare you for an optional internship during your final semester or to enter a career-position upon graduation.
Program Length
The program is 42 credit hours and runs from August to August each year.
Class Times & Location
Classes meet on the UIndy campus from 8 a.m. to 11 a.m. Monday-Thursday, with some classes meeting in the afternoon.
Career Coach
Students in the one-year program are able to work with an executive career coach throughout their time in the program, as well as for a full year after graduation. Career preparation may include assessing strengths and possible career fits, crafting resumes and cover letters, practicing interview skills, and outlining job search strategies. The career coach also can assist students in finding and preparing for an internship. The cost is included in the program's tuition.
Tuition
Tuition is charged for the entire program and is divided into three payments. It includes a laptop with all the software needed for the MBA program, an international business trip, and a career coach. It does not include room & board or textbooks. See current tuition rates ►
Curriculum & Electives
All MBA students take the same foundation and core courses. The 1-year program also includes a business trip and MBA 652 at the end of the second term and MBA 799-Final Project, an independent study project or thesis, to be completed during or after the third term. Students may also complete an optional internship during the third term for additional experience. The class schedule for this program is as follows:
Term 1 (Aug.-Dec.)
MBA 501-Accounting Analysis
MBA 502-Economic Analysis
MBA 504-Financial Management
MBA 507-Statistical Analysis
MBA 611-Business Intelligence
Term 2 (Jan.-May)
MBA 500-Business Law
MBA 620-Quantitative Business Tools
MBA 660-Operations Strategy
MBA 670-Marketing Strategy
MBA 652-Global Business Seminar + international business trip
Term 3 (May-Aug.)
MBA 520-Business Ethics & Leadership
MBA 680-Corporate Financial Theory
MBA 690-Strategic Analysis (capstone)
MBA 799-Final Project (independent study or thesis)
Internship (optional)
Housing
The UIndy MBA Program has an agreement with nearby apartment complexes for students in this program. In addition, a limited amount of graduate housing is available on campus. Contact us for more information.
When can I start?
Cohorts begin in August of each year. Students must meet or exceed all MBA admission requirements and be accepted into the program before enrolling in classes.