Saturday MBA Program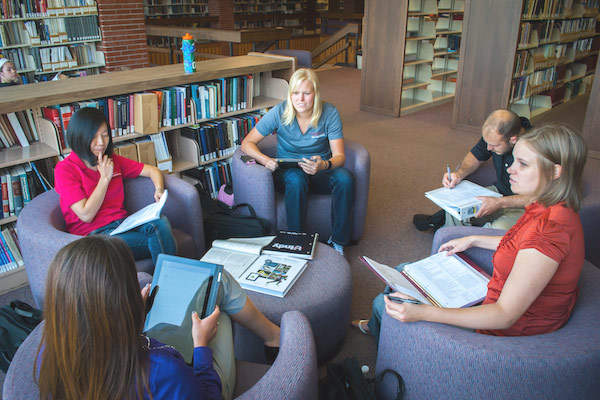 Taking classes during the week is not always possible. That's why UIndy offers a Saturday MBA. The program is designed to meet the needs of busy professionals who may travel or have other obligations during the week. Students at all career levels can enroll in this program.
Format
Cohort—students begin the program at the same time and take all classes together
Program Length
The program is 42 credit hours and lasts approximately two years. Students take two classes per term.
Class Times & Location
Classes meet on the UIndy campus from 8:30 a.m.-3:30 p.m. on Saturdays, with a break for lunch.
"The value of my MBA is an unparalleled education experience that well prepared me for executive management and leadership. My MBA provided me the essentials of understanding the total picture of business. I would not have been able to progress through management without it."
Rick Schooler
VP & CIO, Orlando Health, Orlando, FL
Tuition
The cost per semester is $4,865 and the annual cost is $14,595. It includes per-credit-hour course tuition, books and meals each Saturday for the length of the program.
Lean more about graduate fees/costs See current tuition rates ►
Curriculum & Electives
All MBA students take the same foundation and core courses. The Saturday program also includes two predetermined electives. Students can pursue one of our six optional concentrations, but those courses can only be taken on weekday evenings.
When can I start?
Saturday cohorts usually begin each year as the programs are filled. The August cohort is currently underway, with applications being accepted for students to join the cohort in January. Students must meet or exceed all MBA admission requirements and be accepted into the program before enrolling in classes.