Advisory Board
UIndy's Advisory Board for the Real Estate Development program serves to enhance the student experience and contribute to the future of the profession by providing input on curriculum as well as connections to internship and employment opportunities.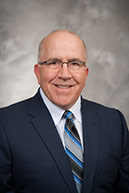 Joe Cathcart
Chief Financial Officer
F.A. Wilhelm Construction Inc.
3914 Prospect
Indianapolis, IN 46203
Office phone: 317-359-5411
Cell phone: 317-201-3721
joecathcart@fawilhelm.com
Joe has been with Wilhelm Construction, Inc. since 1996, and serves as the company's Chief Financial Officer, Secretary, and Treasurer. His primary responsibilities include managing treasury and finance activities, information technology, insurance, bonding, and employee benefits.
Prior to joining Wilhelm Construction, Joe served as senior manager at Ernst & Young specializing in audit, income tax, accounting, and business advisory services for clients in construction, manufacturing, distribution, and information technology.
As a graduate from the University of Indianapolis with a Bachelor of Science in business management, Joe has been a Certified Public Accountant since 1987. His professional associations include: American Institute of Certified Public Accountants, Indiana CPA Society, Construction Financial Management Association, and Financial Executives Institute.
---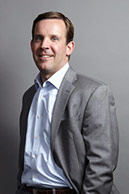 Adam Chavers
Senior Vice President of Development
Browning Investments
6100 W. 96th Street, Suite 150
Indianapolis, IN 46278
Office phone: 317-344-7333
Cell phone: 317-361-6571
achavers@browninginv.com
Adam Chavers is Senior Vice President of Development and heads up Browning's higher education pursuits while playing a key role on Browning's healthcare and life science industry teams.
With significant experience in many areas of the real estate industry, Adam most recently served as Executive Director of Corporate Real Estate at Indiana University Health. At IU Health, Adam was responsible for leasing, development, acquisitions, disposition, property management, budgeting and lease administration and was accountable for a 3.2 million square foot portfolio of owned and leased real estate.
Prior to joining Indiana University Health, Adam served as Vice President of Acquisition, Dispositions, and Investor Relations for Kite Realty Group. While at Kite, Adam was responsible for the acquisition of operating retail properties from initial deal screening through transaction closing. He successfully closed 24 acquisitions totaling $440 million and 3 million square feet. Adam executed the disposition strategy for Kite and sourced and closed property level financing for select retail and commercial assets. He also managed relationships and communication with self-side analysts and institutional shareholders.
Adam obtained his Bachelor of Arts in Economics at Duke University where he graduated Cum Laude. He is Board Chair for Near North Community Development Corporation, serves on the Board of Directors for BOMA Indianapolis, Arts Council of Indianapolis , and is also a member of The Penrod Society.
---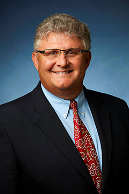 Allen Galloway
Senior Vice President of Strategic Planning, Pre-Construction & Business Development
DeWees Construction, Inc.
35 Baldwin Street
Bargersville, IN 46106
Office phone: 317-422-1654
Cell phone: 317-709-5135
allen@deweesconstruction.com
Allen's key role with DeWees Construction is to grow the business. Allen is tasked to create a effective strategic plan to increase company revenues. He is an expert in pre-construction and design/build activities. Allen is a construction professional with over 30 years of experience in retail, restaurant, medical, commercial and industrial, ground up interiors. He has created over a billion dollars in opportunities in his career.
Allen graduated from IU with a Bachelor of Arts in both Economics and Political Science and earned a Master of Public Affairs degree with a concentration in Financial Administration from IUPUI. He is a licensed Indiana Real Estate professional, a member of Indiana Commercial Board of Realtors, Indy Crew, International Council Shopping Centers and American Council for Construction Education.
Allen is the Chairman of the Industrial Advisory Board for the IUPUI School of Engineering: Construction Management Technology program and is also a member of the IU Alumni Association, IU Foundation and a 38-year USA Cycling Master bicycle racer. He has lined up over 500 races, has been on the USA National Team three times, competing in Cuba, Argentina and Belgium and has raced in four continents, the Turkish National Masters Road Race and Time Trial Championships.
Allen calls himself the "Fastest Turk 50+" and currently races for Team Bicycle Outfitters of Indy. He is also the founding person for the Mass Ave Criterium and Speedway Criterium bike races. Allen qualified for the 2017 National Senior Games in Birmingham, Alabama. This will be his fifth National Senior Games qualification.
---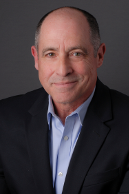 Mike McCann
Pepper Construction Company
1850 W 15th Street
Indianapolis, IN 46202
Mike joined Pepper Construction in 1980 as a project manager until he was appointed Vice President of Operations for Pepper Indiana in 1996. He was promoted to President and COO in 2013, and in this role he is responsible for integrating our overall vision and strategy into day-to-day processes, including safety and field operations. He works closely with the senior management team and the other offices to ensure Pepper Indiana maintains and grows its position as a leader in Indiana.
Mike is a leader in the community, where he serves as president of the Indiana Construction Association Board of Directors, board member of the Indiana Construction Roundtable, member of the United Way of Central Indiana Capital Project Funds Committee and member of the Indiana University-Purdue University Indianapolis (IUPUI) Construction Engineering Management Technology Advisory Board. He also serves as a mentor for both the Indiana Construction Roundtable Diversity Initiative and the Starfish Initiative program. Mike is also a member of the International Council of Shopping Centers (ICSC) and the Lean Construction Institute and has served as a board member for the Metro Indianapolis Coalition for Construction Safety and an adjunct professor at IUPUI.
---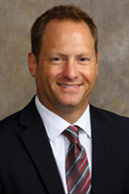 Paul Okeson
Vice President of Business Development
Garmong Construction
5988 Michigan Road
Indianapolis, IN 46228
Office phone: 317-682-1001
Cell phone: 317-514-4843
pokeson@garmong.net
Paul brings business and corporate development experience, along with project execution experience, from previous work in the construction industry. He is well-versed in the public, commercial and private development sectors, including healthcare, higher education, industrial, and others. Paul is a graduate of Indiana University at Fort Wayne.
Additionally, Paul served as Chief of Staff for Indianapolis Mayor Greg Ballard. He also served on the Board of Directors and Executive Committee for the Indianapolis Super Bowl Host Committee. He is a trustee with Martin University and is a member of Indiana Sports Corp's Advisory Council. Recently, he was appointed to the Indy Eleven Foundation.
Paul's accomplishments as a public servant and within the construction industry are many, and as a result, he was named to the prestigious Forty under Forty by the Indianapolis Business Journal.
---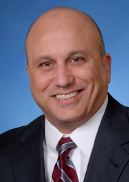 Michael Patarino
Senior Vice President
Keystone Realty Corp.
47 South Pennsylvania Street, 10th Floor
Indianapolis, IN 46204
Office phone: 317-636-2000
Cell phone: 317-635-1100
mpatarino@keystone-corp.com
Mike Patarino is currently Senior Vice President of Keystone Realty Group and Keystone Construction Group. His over 30-year career in the construction industry includes, employment with some of Indiana's largest architectural, construction and real estate development firms. Mike's over $1 billion in project experience includes a distinctive merger of know-how in commercial development, design, pre-construction, construction, contracts and business development. He uses his unique acumen to develop new projects, lead and coach project teams, manage risks, develop and train processes and exceed client and company expectations along the complete journey of a building project.
Mike earned an Associate degree in architecture from Vincennes University, a bachelor degree in political science from Ball State University and . Juris Doctorate degree from Indiana University Robert H. McKinney School of Law. He has been a member of the Indiana Bar since 1992.
---
Charlie Podell
Senior Vice President, Indiana & Ohio Region
Duke Realty
600 East 96th Street
Indianapolis, IN 46204
Office phone: 317-808-6805
charlie.podell@dukerealty.com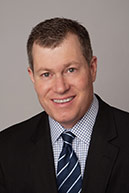 Douglas Swain
Vice President, General Manager
Opus Development Company, L.L.C.
3610 River Crossing, Suite 230
Indianapolis, IN 46204
Office phone: 317-816-5723
Cell phone: 317-515-7420
douglas.swain@opus-group.com
As Vice President-General Manager, Doug is responsible for the leadership and overall management of the operations of the Indianapolis regional office of The Opus Group. The primary responsibilities include the management of active projects and pursuit of real estate development in the Indianapolis as well the Ohio, Kentucky and Tennessee markets. Doug plays an integral role in defining and execution of the Indianapolis office's daily strategies as well as future growth plans for the region.
Doug has over 25 years of commercial real estate industry experience which includes speculative development, build-to-suits, acquisitions, dispositions, redevelopments, land acquisitions and portfolio management. He is actively involved in the NAIOP Development Association, serving as past President and founder of the Indiana chapter, a past member of the National Board of Directors and a current Governor of the NAIOP Foundation. Doug is actively involved in the Industrial Asset Management Council (IAMC) and Society of Industrial & Office Realtors (SIOR). Doug is also a licensed real estate broker in the State of Ohio.
Doug previously held positions at DHL/Exel Supply Chain as Senior Director, Real Estate Solutions-North America and First Industrial Realty Trust as Regional Director of Indianapolis and Vice President of Operations-Central Region US and Heitman Properties as Leasing Director.
Doug resides in Carmel, Indiana, where he lives with his wife and youngest son who is 3 years old. Doug has three older children ages 21, 19 & 16. In his spare time, he enjoys spending time with his wife and children, exercising and travel.
---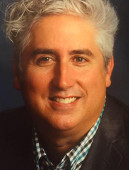 Alex White
Associate Principal
Rowland Design
702 North Capitol Avenue
Indianapolis, IN 46204
Office phone: 317-636-3980
Cell phone: 317-749-2925
awhite@rowlanddesign.com
Alex White was a key member of the development teams which were responsible for both the Eli Lilly redevelopment which led to the CityWay project and the Cummins Distribution Unit Headquarters recently completed on the Market Square Arena site. White has over 25 years of corporate architecture and strategic planning experience. In the world of workplace performance, he has become recognized in developing the means and measures for the integration of human factors, technology and architecture to business strategies and results. His work has been published in Harvard Business Review, Entrepreneur and CoreNet Global.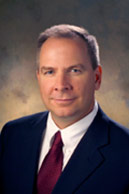 Jeff Wilmington
Senior Director, Facilities Planning
Navient Solutions
Mr. Wilmington directs the support teams responsible for Navient locations' fixed assets and their associated budgets, building operations, systems maintenance, operations, space planning and design services, building services and maintenance, equipment procurement, and inventory control. Leads the management and planning of the infrastructure for the Corporate Data Center and for various national satellite data centers. Provide oversight and direction for facility related service contracts for multiple facilities. Responsible for the spatial analysis of Navient Mae facilities. Works directly with business unit leaders to analyze geographic locations of new and existing offices, creates site selection decision tools, and completes economic incentive negotiations, wage and labor studies, annual operating cost analysis and lease negotiations. Key member of the corporate merger and acquisition team. Oversees and develops business unit and corporate policies and procedures relating to facility operations, space utilization and safety. Provides senior project management on a variety of real estate related projects. With over 25 years of management experience, Jeff holds a business management degree from Indiana Wesleyan University.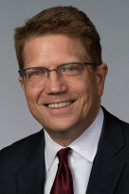 Greg Zimmerman
Executive Vice President, Development
Washington Prime Group
Gregory E. Zimmerman is Executive Vice President, Development of Washington Prime Group. Previously, Mr. Zimmerman served as Senior Vice President, Big Box, Theatre & Peripheral Development with Simon Property Group. Prior to his time at Simon, he was Vice President, Real Estate at Macerich Company, served in various development and legal roles at The Rouse Company, and practiced real estate law at Venable, Baetjer and Howard in Baltimore.
Mr. Zimmerman holds a Juris Doctor from the University of Pennsylvania Law School and a Bachelor of Arts in History with Honors from Dickinson College. He is a member of the National Eagle Scout Association and has served on numerous Boards of Directors through Dickinson College and the Boy Scouts of America. He currently serves on the Board of Cardinal Properties for the Ball State University Foundation.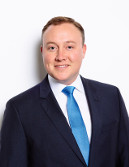 Will has a background in architecture, real estate finance and construction. He moved to Indianapolis in 2014 to pursue his vision for purposeful new development and historic preservation in his home town. Will draws on his experience living in the architecturally vibrant cities of New York, Nashville and New Orleans.
Will is the Vice President of Construction and Development at Strategic Capital Partners. At SCP, he is responsible for the oversight of all aspects of the construction process, including feasibility, design, final budget, contract negotiation, construction operation and owner's representation. He is also the owner and principal of Oakridge Properties, an Indianapolis-based real estate development firm that specializes in adaptive reuse of commercial and residential properties.
Will previously worked for Pepper Construction Group as an Assistant Project Engineer. He began his career at Merrill Lynch in New York as a financial analyst in their Real Estate Investment Banking Group, where he developed models and underwrote many equity transactions in the REIT and Hotel & Leisure industries. He has held Series 7 and 63 licenses, and has traded NASDAQ listed securities.
Will has a BS from Vanderbilt University, where he was president of the Vanderbilt Peabody College and a senator in the university's Student Government Association. He holds a Masters of Architecture from Tulane University, is an Associate AIA member, and LEED BD+C accredited professional.
He is currently a board member of the Indianapolis Museum of Contemporary Art, Co-Founder of the Poverty Institute at the University of Indianapolis and a mentor for the Starfish Initiative program.
He and his wife, Alison, have two children, Liam (3) and Claire (1).