Master of Professional Studies Q & A
A Master of Professional Studies (MPS) degree provides many of the same advantages as other advanced degrees. The difference lies in its unique format, which utilizes industry leaders as faculty and a project-based curriculum to best prepare students for professional careers in Real Estate Development or Human Resource Management.
What is a Master of Professional Studies degree?
Larry Belcher, dean of the School of Business, describes the Master of Professional Studies and how it differs from other graduate programs.
What makes the UIndy MPS unique?
A cohort format with an applied curriculum allows for enhanced learning not only from professional faculty but also from the experience of classmates.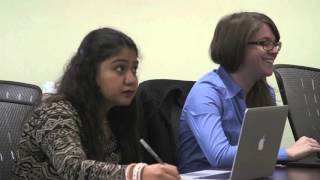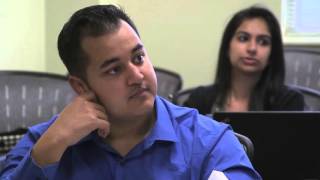 How can employers benefit from hiring a UIndy MPS graduate?
There are many benefits that employers will experience when hiring MPS graduates. One of the greatest benefits is the advanced skillset that these individuals will own. Additionally, graduates will possess a more diverse knowledge base from interaction with others in their field.
What does it mean to learn from industry leaders?
Students will benefit by learning from professionals who have actual experience putting theory into practice in their respective industries. While learning leadership theories is essential, putting them into action is the true test of effectiveness.