Communication Facilities
The Communication Department's facilities are top-of-the-line. Each applied course has a separate facility furnished with much of the same equipment you'd find in a corresponding professional organization. From a full-service PR firm to a print and online newspaper, students explore real-life experiences starting with their very first semester.
---
The Reflector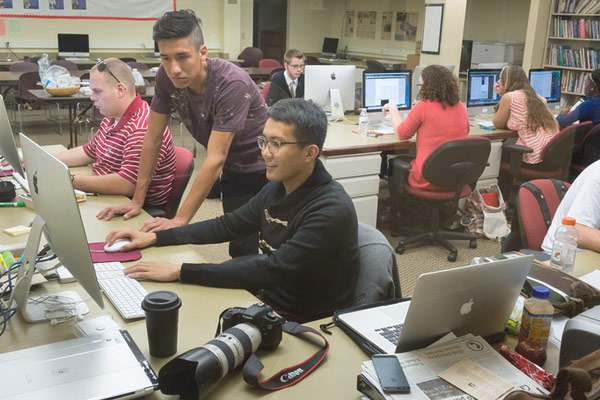 Students enrolled in the applied journalism course spend a lot of time in the newsroom, a space completely dedicated to UIndy's print and online newspaper, The Reflector. Students apply their learning by interviewing, writing, and managing the newspaper. Students work on Mac computers and become adept in working with Adobe Creative Suite (including InDesign, Photoshop and Illustrator) and the WordPress content management system for the online edition of The Reflector.
---
UIndy TV-5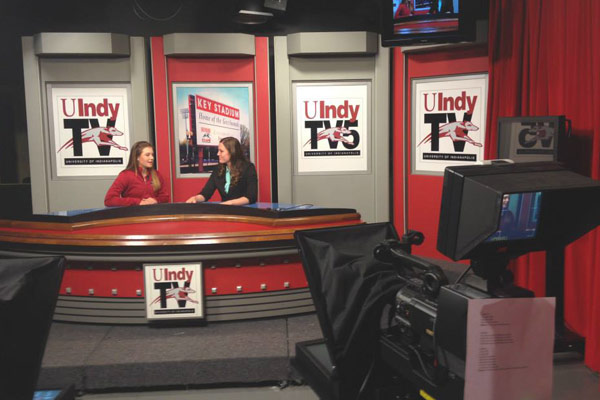 Our TV studio is complete with up-to-date, modern equipment that commercial TV stations use on set. UIndy TV-5 technology and features include:
Newstech
Broadcast Pix switcher
Compix Graphics Software
JVC and Sony cameras
Green Screen technology
Studio workspace
Multi-camera live production
Access to CNN video footage
---
WICR-FM (88.7)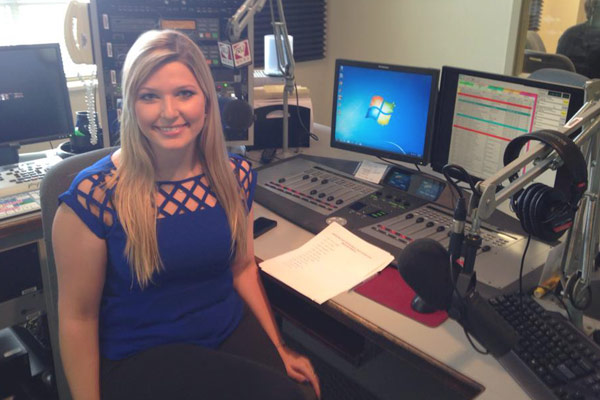 Students prepare and produce live radio broadcasts in our radio facilities, gaining experience with radio station equipment and operations. Technology includes:
Adobe Audition for editing
Audio Vault
Metro Source news wire and traffic information service
Axia Digital Audio Board
PRX
30,000-watt equivalency transmitted from a 1,000-ft tower
---
Top Dog Communication
The Top Dog Communication office serves as ample meeting space for researching, building strategic plans, and evaluating successes for our clients. Complete with computers and desks, students have a private place to be productive, work with team members, and build on great ideas.