Department of Communication Faculty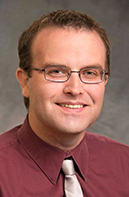 Joseph A. Boehnlein
Director of Broadcast Engineering, WICR
Communication
Specialties: radio automation, radio broadcasting/engineering
Areas of Expertise
AudioVAULT radio automation system, Axia audio over IP, computer networking, radio broadcasting/engineering, tower climbing/safety
Background
Joined the UIndy faculty in September 2010. Serves as the director of engineering for 88.7 FM/HD – WICR and UIndy TV, the radio and television stations of the University. Served as the faculty advisor for UIndy PRIDE Gay-Straight Alliance.
Research Interests
radio frequency principles, audio processing
Education
BS, Communication, University of Indianapolis
Fun Facts
I am a certified tower climber. I also have piloted single-engine airplanes. I am an avid music lover. I started taking piano lessons at five years old, and I also play the drums.
Favorite Thing about UIndy
The small class sizes allow me to give personal attention to whomever needs it. I feel that there is a family at UIndy.
Contact Information
boehnleinja@uindy.edu
317-781-5778
Esch Hall, 203C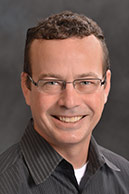 Dr. Darryl Clark
Associate Professor
Department Chair
Communication
Specialties: human communication, rhetoric, public address
Areas of Expertise
human communication, rhetoric, public address
Background
I have been with UIndy since 2000, and have also taught at Texas Tech and Indiana University.
Research Interests
rhetorical criticism
Education
PhD, Communication major and Sociology minor, Indiana University
MA, Communication, Texas Tech University
BS, Communication Studies, University of North Carolina
Fun Facts
I love to travel and have visited over a dozen foreign places.
Favorite Thing about UIndy
I love the student-centered culture and the size allows for faculty interaction across campus.
Contact Information
dclark@uindy.edu
317-788-3208
Esch Hall, 311K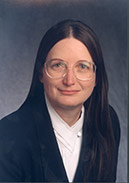 Jeanne S. Criswell
Associate Professor
Communication
Specialties: journalism, mass media, publishing
Areas of Expertise
journalism, reporting, editing, writing for print and online media, writing across the media, specialty writing, magazine and webzine writing, publishing (newspaper, magazine, book and online/web), mass media/mass communication, ethics and standards of professional practice, advising student media, management, publication design
Background
Raised in Indiana and attended Indiana University, University of Georgia, Johns Hopkins University and University of Chicago. Taught at Indiana University, Northeastern State University, Rogers State College and the University of Wisconsin-Parkside. Professional experience outside academia includes international book publishing and public relations fields. Serves as the Professional Freedom and Responsibility Chair for the Cultural and Critical Studies Division of the Association for Education in Journalism and Mass Communication. Serves on the board of directors of the Indiana Collegiate Press Association. Also a member of College Media Association, the Society of Professional Journalists and Phi Beta Kappa.
Research Interests
cultural and critical studies, media quality and ownership, journalism and mass communication education and pedagogy, student media
Education
Certification in Publishing, University of Chicago
MFA, Indiana University
BA, Indiana University
Fun Facts
I enjoy recreational reading and writing, bicycling and eco-beachcombing.
Favorite Thing about UIndy
The students and contributing to the process whereby they transform from entering freshmen into intellectually curious adults, engaged citizens and professionals in their chosen field.
Contact Information
jcriswell@uindy.edu
317-788-3445
Esch Hall, 311F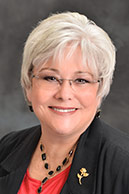 Audrey J. Cunningham
Instructor of Communication
Director of Forensics
Communication
Specialties: public speaking, musical theatre, oral interpretation
Areas of Expertise
individual events (interpretation of literature and public address), voice and diction, public speaking
Background
Born in Indiana and raised in several states from Pennsylvania to Florida to Kentucky. Spent many hours as a child in the theatre both on stage and behind the scenes, especially musical theatre. Began forensics career in the seventh grade, competing in many individual events from Dramatic Interpretation to Analysis of a Public Address. Moved to Indianapolis in 1981, is married and has two grown children, both UIndy graduates.
Research Interests
public speaking, persuasion, oral interpretation, political communication
Education
MA, Morehead State University
BA, Morehead State University
Fun Facts
I have performed in summer stock theatre, including Guntown Mountain in 1976. I play the guitar (now only for myself), and I emcee at various Irish cultural events around Indy.
Favorite Thing about UIndy
The sense of community, the family atmosphere and dedication of the faculty to student success.
Contact Information
acunningham@uindy.edu
317-788-3528
Esch Hall, 321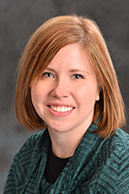 Dr. Rebekah Watson Gaidis
Assistant Professor
Communication
Specialties: sports communication, media and public relations
Areas of Expertise
sports communication, media and public relations
Background
Has worked in marketing and public relations in Central Indiana. Served on the Board of Directors and Foundation Board for the Indianapolis Jaycees, volunteered for the U.S. Grand Prix Hospitality Committee and continues to serve as a U.S. Grand Prix election official.
Research Interests
sports public relations and crisis communication, specifically image restoration of individual athletes and within sport organizations; sport and public diplomacy; Olympic television viewing and effects on national pride and international political attitudes; sports fan motivation for media use, including gender differences
Education
PhD, Communication, University of Missouri
MS, Communication, Purdue University
BS, Communication and Political Science, University of Indianapolis
Fun Facts
As an undergrad at UIndy I wrote for The Reflector, was Operations Manager for WICR, competed on the speech team, was on CPB, and served as a Greyhound Ambassador. My elementary and secondary school teachers still can't believe I have multiple degrees in communication and am a teacher. As a kid, I was incredibly shy and can still be that way at times. I am an avid sports fan. I have attended Indiana Pacers and Indianapolis Colts games with my dad my whole life, and we still have Pacers season tickets. My other favorite teams are the St. Louis Cardinals, the Missouri Tigers, the Notre Dame Fighting Irish, and the Indiana Hoosiers.
Favorite Thing about UIndy
I loved as a student and love as a faculty member that UIndy is a small school with a more personal feel, but is in a big city.
Contact Information
watsonrg@uindy.edu
317-788-3444
Esch Hall, 311J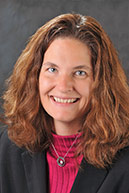 Dr. Rebecca A. Gilliland
Associate Professor
Communication
Specialties: public relations, branding, promoting for-profit and non-profit entities
Areas of Expertise
public relations program development, evaluative measures for public relations outputs and outcomes, brand identity, community service initiatives in higher education
Background
A native Hoosier, spent several years traveling and promoting different athletic teams. Has worked domestically in internal and external relations for both corporations and non-profit organizations. Has also taught at Ball State University, Northwood University and Ivy Tech Community College. Active member of many professional organizations, including the Public Relations Society of America and the International Association of Business Communicators.
Research Interests
original survey development, brand perception, professional outcomes related to curricular structure in higher education
Education
BA, Psychology, University of Indianapolis
MA, Communication Studies, Ball State University
EdD, Higher Education/Public Relations and Communication Studies, Ball State University
Fun Facts
I love adventure, having lived in places like Australia and Finland, and engaging in activities such as bungee jumping and scuba diving. I can frequently be found on Smith Mall playing sports with my three children.
Favorite Thing about UIndy
The campus culture.
Contact Information
rdeemer@uindy.edu
317-788-5720
Esch Hall, 311D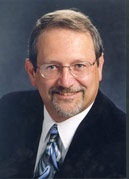 Dr. Robert H. Gobetz
Associate Professor
Communication
Specialties: 14 years professional media experience
Areas of Expertise
electronic media, communication research
Background
Has 14 years of professional media experience (primarily radio broadcasting, some television direction), as well as an extensive record of academic study of electronic media.
Research Interests
Effects of corporate ownership on the media (especially on journalistic quality), broadcast regulation, political communication
Education
PhD, Communication, University of Oklahoma
MA, Speech Communication, Pittsburg (KS) State University
BS, Speech & Theatre and Physical Education, Pittsburg (KS) State University
Fun Facts
I studied violin in Ljubljana, Slovenia (then Yugoslavia) in 1964-65, and I play guitar in the band Acoustic Catfish. I am an avid motorcyclist.
Favorite Thing about UIndy
Parking is a piece of cake!
Contact Information
gobetz@uindy.edu
317-788-3506
Esch Hall 311J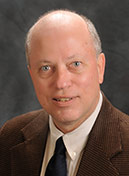 Doug Housemeyer
Director of Underwriting and Advertising
Communication
Specialties: underwriting, advertising, public relations
Areas of Expertise
radio and television underwriting, advertising and public relations
Background
Extensive professional experience in sales, marketing and promotions at WAV-TV 53, MyStar Communications, WNDY-TV, WTTV, Washington Square Mall and the Indiana Pacers. Serves as director of underwriting for WICR-FM, The Reflector and UIndy TV 5.
Education
BS, Radio & Television and Public Relations, Ball State University
Fun Facts
I have served in the UIndy Communication Department twice as long as anywhere else I've worked! An avid golfer, I landed my first hole-in-one and look to add to the total.
Favorite Thing about UIndy
UIndy's combination of classroom academics and applied learning.
Contact Information
dhousemeyer@uindy.edu
317-788-2517
Esch Hall 302A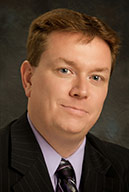 Scott T. Uecker
General Manager of WICR-FM and UIndy TV
Associate Professor
Communication
Specialties: 30 years experience in radio and television
Areas of Expertise
applied radio, communication technology, broadcast and cable programming, media sales and marketing, communication law
Background
Has nearly 30 years of wide-ranging experience in the radio and television industries, including on-air work in radio news and sports to management positions in broadcast news, programming, engineering and station operations. Created the Network Indiana Wire Service and the widely acclaimed radio program "Indiana Sports Talk." Does play-by-play for the Indianapolis Cathedral Fighting Irish football games. Is a board member and past president of the IndyPro Chapter of the Society of Professional Journalists. Serves as executive director and past president of the Indiana Association of School Broadcasters, and has served on the boards of the Radio-Television News Directors Association, the Indiana Associated Press and the National Association of State Radio Networks.
Education
MS, Information and Communication, Ball State University
BS, Radio and Television, Butler University
Fun Facts
I am a black belt in karate.
Contact Information
suecker@uindy.edu
317-788-6133
Esch Hall, 311B