Brand Development Strategy
A comprehensive brand strategy is a foundation for effective communication. It is more than just a name, a logo or a tagline. Simply put, it is how we tell our story.
Building off the momentum from the accomplishments of phase one of the Vision 2030 plan, UIndy understands the next step to ensuring its success is an investment in strategic marketing and a solid brand strategy. Through a brand development process, we will identify the unique qualities that distinguish the UIndy experience and help the institution's audiences fully realize the value it brings to its students, the city of Indianapolis, the nation, and the world.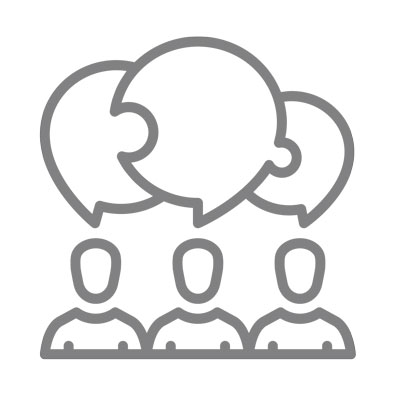 Developing an effective brand strategy will help us shape our message and deliver that message consistently and effectively to the audiences we most want to reach. It is critical to managing our reputation and supporting our admissions and donor giving. It guides our marketing decisions and sets the basis for creative execution. A comprehensive brand development initiative will play a huge role in the overall success of our institution as we work to craft an authentic narrative, ensure higher visibility, communicate with consistency, and empower new opportunities with our key audiences.
Developing the strategy
Throughout the brand development process, we will work with a leading creative agency, 160over90, to define and prioritize target audiences, and determine key differentiating characteristics about UIndy. These findings will be the basis for our brand strategy and will guide us as we seek to find new ways to promote and raise awareness of UIndy, as well as address challenges and misperceptions.

Our partners
Faculty, staff and students
Each person in our UIndy community has an integral role in the research and analysis phase of the UIndy brand. Faculty, staff and students have participated in interviews and testing for the brand concepts and visision for the future brand of the University.
Communications & Marketing
The Communication and Marketing Department will guide the brand process through every stage. The personal interviews and research we obtain from faculty, staff, students and the community have helped us to cultivate the UIndy story. As the main communicators of this brand process, Communications and Marketing will also update the UIndy community on the progression of the brand development and build out.
160over90
The creative agency selected is 160over90, a well-established, national leader in higher education and corporate branding. In addition to working with higher education institutions such as Notre Dame, UCLA and University of Florida, 160over90 has served clients across various industries, including well-known, innovative companies such as Under Armour, Nike and AAA.
Measurements of success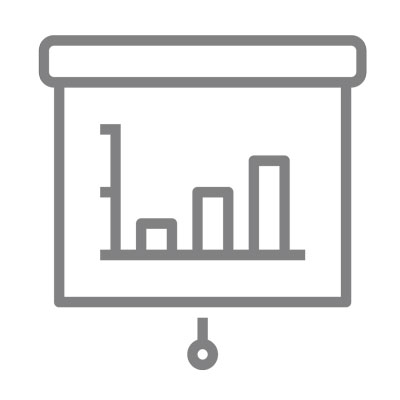 Measuring the success of UIndy's brand strategy will happen over time utilizing a variety of metrics that fall into three buckets: behavior, perception and achievement. Below are examples of just some of the key performance indicators we will measure in each of the three buckets.
1. Behavior
Has the brand strategy been accepted and adopted across the university?
Have we created brand ambassadors who reinforce the brand internally?
Are we aligning internal strategies with the brand strategy?
2. Perception
Are more people aware of UIndy and what we have to offer?
Are our target audiences responding positively to our new messages?
3. Achievement
Have we increased enrollment and retention rates?
Have we increased donor giving?
Are our alumni more engaged?
FAQ
A brand is the perception and emotional connection with a company or organization, or in the University's case, our programs and services. The University's brand has a direct impact on our reputation, and it must be consistent and constant to be effective.

A strong brand not only creates awareness of our institution but also drives enrollment, donor giving, and student and alumni engagement.
UIndy's logos are just one element of our brand. Although extremely important because they are often the first identifying marks people see and recognize, our brand is more than a logo. We use logos along with colors and typefaces to tie all the pieces of our advertising and marketing collateral together to present a unique and consistent visual representation of our brand.
UIndy released a Two-Year Update demonstrating that the institution is already seeing the impact of the initiatives outlined in Vision 2030—from strengthened financial stability to increased student retention and graduation rates, and more than $39 million in aid to UIndy students through scholarships and grants. UIndy is also transitioning away from its previous identity as more of a commuter school through significant capital investments to establish the university as a more traditional, residential undergraduate experience, including projects like Greyhound Village. The university has also succeeded as a stimulus in the surrounding Indianapolis community, improving the quality of life for residents through access to health care, transportation, and culture. In Fall 2015, the institution launched the public Campaign for the University of Indianapolis to raise $50 million by 2021 in service of the institution's initiatives, and the campaign has already received commitments totaling more than $38 million.
Building off this momentum, the university understands the key to its success is an investment in strategic marketing to promote the unique qualities that distinguish the UIndy experience and help the institution's audiences fully realize the value UIndy brings to its students, the city of Indianapolis, the nation, and the world. Under President Manuel's leadership, the university has moved to a centralized communications and marketing team.
While the Communications & Marketing Department will spearhead each phase of the brand development initiative, the entire campus truly serves as advocates to carry our message forward. Whether it's an email we send, an advertisement we distribute, or the information we share on social channels, we are actively promoting the UIndy brand.
Before full adoption of the new University brand platform, we will engage the campus community through a series of events to create awareness of the brand and instill an understanding of the process and value of consistent branding and marketing.
Through these events, brand and communications specialists from 160over90 will present a summary of the new strategy and brand and how its key elements convey what is unique about UIndy, as well as the University's core values and beliefs. In addition, a brand workshop will be held for communicators from across the University on how to best utilize the new brand platform.
Informing our stakeholders and the UIndy community about our new brand platform will be critical to our ability to effectively leverage the brand in our communications efforts going forward, and to achieving our institution's mission through creativity and collaboration.
Trisha Smtih, Assistant Director of Marketing & Brand Strategy, and Jeanette DeDiemar, VP of Communications & Marketing, will serve as the points of contact for questions regarding the brand development initiative. Please send your questions to brand@uindy.edu.
More information
We will continue to provide updates as we move through each phase of development. Have questions about the brand development process? Please contact Communications & Marketing at brand@uindy.edu.