University Brand Review Process
The University's brand review process of materials helps to guide the institution, your team or department to best align your marketing and communications efforts with the University of Indianapolis brand. Consistent use of the University of Indianapolis images and messages will help to strengthen our institutional brand message and enhance awareness and appreciation across audiences to help reach your goals.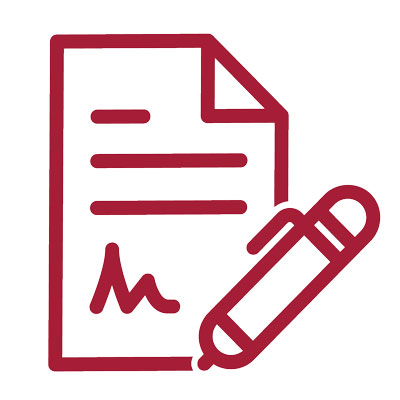 Any communication to an external audience (beyond current students, faculty and staff) or an internal communication piece with a shelf-life of three months or longer, must receive approval from University Communications & Marketing prior to printing and distribution. We will review each piece using the brand review process. The brand review process is in the pilot phase and is expected to launch University-wide July 2017.
Before submitting your materials, ask yourself the following questions:
Is there a "call to action?"
Is all appropriate event and contact information listed (website, phone number, email, etc.)?
Is the University logo used correctly?
Does your piece incorporate University keywords?
Does your piece follow the University style guidelines?
Are brand colors used appropriately?
Does your piece use University brand fonts?
Does your piece use current University photography?
If you answered "yes" to all of these questions, your publication should pass the initial brand review process. If you answered "no" to any questions, please consider how to incorporate the appropriate edits into your piece, or email Trisha Smith at smithtri@uindy.edu for assistance.
To submit documents for brand review, please email a PDF or jpeg file of your project to brand@uindy.edu.
Required vs. Suggested Changes
We might suggest two types of changes: required and suggested. Be prepared to allow for additional time to make required changes prior to release.
Project Timelines
Please allow approximately five to six working days for the review process, depending on the size and complexity of the document. Allow additional time for necessary changes prior to release.