Browse Department
Upcoming information webinars
Join us for an information webinar on one of the following dates to learn more about our program.
Wednesday, Dec. 2, 4-5 p.m.
Wednesday, Dec. 9, 4-5 p.m.
Select and register for an MBAE webinar
Nominations being accepted for 2016-17: Deadline extended
UIndy and the Woodrow Wilson National Fellowship Foundation are now accepting nominations for candidates for Cohort 3 of the MBA Fellowship in Education Leadership program. The deadline for nominations has been extended to Dec. 31 and applications close Feb. 1. Learn more ►
Combining the best practices from business and education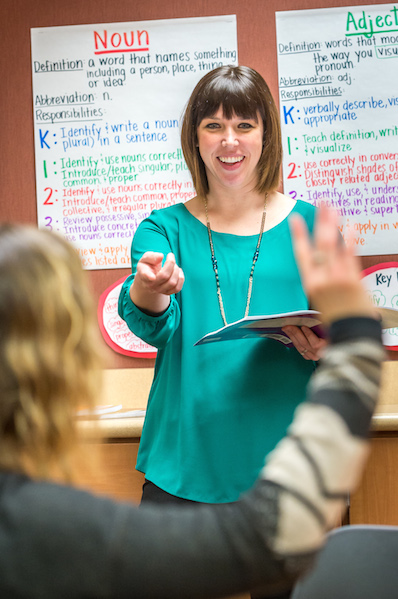 UIndy has partnered with the Woodrow Wilson National Fellowship Foundation on a unique and innovative master's degree: an MBA in Education Leadership. This interdisciplinary program between the School of Business and the School of Education combines the best practices in business and education leadership within an educational context.
Prospective fellows will be nominated by their school districts or charter authorizers to be considered for this highly selective 13-month fellowship. The leadership program is based on a "grow your own" model, in which districts or schools become working partners with the University to address their specific needs. This program will appeal to candidates who strive to become a principal, superintendent, or other central office administrator.
UIndy iLEAD program
The Woodrow Wilson MBA Fellowship in Education Leadership is designed for school districts and charters that meet certain criteria. Individuals who may not qualify for the Fellowship may be interested in UIndy's Education Leadership (iLEAD) principal preparation graduate program.