Athletic Training Faculty & Staff
UIndy's athletic training faculty and staff are highly regarded for their excellence in teaching and clinical education, as well as their many years of service outside the walls of our classrooms and athletic training facilities. Some have received national or state awards of distinction, or have worked alongside professional sports teams and in popular sporting events. With their expertise in athletic training practices, you'll be well on your way to learning the skills you need to achieve licensure and a rewarding career in athletic training.
Faculty
Dr. Christine Lauber
Professor & Program Director
Assistant Athletic Trainer
Health Pavilion 357
317-788-2516
clauber@uindy.edu
Areas of Expertise
therapeutic modalities, general medical conditions, emergency procedures, preceptor training and development
Background
Has published several manuscripts, has served as a CAATE site visitor and has presented on various topics at the state, district and national levels. Has received the 2013 Great Lakes Athletic Trainers' Association Educator of the Year Award, the Indiana Athletic Trainers' Association President's Excellence Award, the University of Indianapolis Faculty Achievement Award and the School of Education Teacher of the Year Award.
Research Interests
effective preceptor behaviors, preceptor strengths and weaknesses, athletic training pedagogy, student success, therapeutic modalities

Education
EdD, Educational Leadership, West Virginia University
EdS, Higher Education Leadership, Marshall University
MA, Exercise Science, Central Michigan University
BA, Sports Medicine/Health, Ohio Northern University
Fun facts
I love to camp in my 19-foot travel trailer.
Favorite thing about UIndy
Small class sizes and establishing great and long-lasting relationships with students and other faculty/staff.
Dr. Andrew Doyle
Assistant Professor
Health Pavilion, 3rd FLoor
317-788-3368
doylea@uindy.edu
Areas of Expertise
manual treatment, functional movement, modalities
Background
Has been an educator and clinician since 2007 and has served on the Indiana State Athletic Trainers Association board. Enjoys researching clinically relevant topics to assist the practicing AT clinician and items that bridge the gap between strength and conditioning and athletic training.
Research Interests
Astym® Therapy, therapeutic modalities, and AT education
Education
PhD, Athletic Training, Rocky Mountain University of Health Professions
MA, Physical Education with Athletic Training and Exercise Science emphasis, Western Michigan University
BS, Athletic Training, Indiana Wesleyan University
Fun facts
My wife and I camped in the Great Smoky Mountains for our honeymoon.
Favorite thing about UIndy
The beautiful campus and the welcoming people are two of my favorite things.
Dr. Jessica Emlich Jochum
Associate Professor & GLATA Education Coordinator
Health Pavilion 330
317-788-3248
jochumj@uindy.edu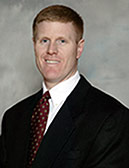 Ned Shannon
Instructor & Head Athletic Trainer
Athletic Training Program
Ruth Lilly Center, 42A
317-788-6112
nshannon@uindy.edu
Background
Serves as UIndy's Head Athletic Trainer. Works with UIndy's 21 sports and instructing in the athletic training curriculum and is preceptor in the Athletic Training Program. Served as president of the Indiana Athletic Trainer's Association from 2004-2006, Great Lakes Athletic Trainer's Association Indiana State Representative the same years and participated as a volunteer athletic trainer for the 2005 and 2006 USA Outdoor Track and Field Championships, 2001 World Fire and Police Games, 1998 USOC athletic trainer for the Goodwill Games in New York City, volunteer athletic trainer at the US Olympic Training Center in Colorado Springs and in that same year participated as a staff athletic trainer at 1996 Games of the XXVI Olympiad, Atlanta, Georgia.
Education
MS, Education, Butler University
BS, Physical Education, Indiana University/Purdue University Indianapolis
Fun facts
I am a longtime recreational cyclist with thousands of miles on just two wheels.
Favorite thing about UIndy
The "first name basis" attitude that is widespread over our campus; the casual, caring and comprehensive learning atmosphere that promote the motto: Education for Service.
Athletic Training Staff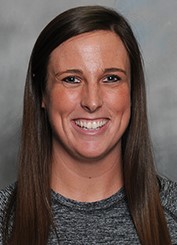 Zarah Calvin
Assistant Athletic Trainer
Athletic Training Program Preceptor
Ruth Lilly Center, 009
317-788-3309
calvinz@uindy.edu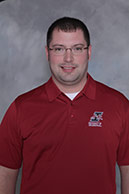 Stephen Jones
Assistant Athletic Trainer
Athletic Training Program Preceptor
Athletics & Recreation Center
317-791-5597
jonessd@uindy.edu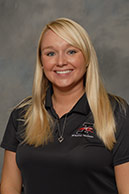 Lauralee Williams
Assistant Athletic Trainer
Athletic Training Program Preceptor
Ruth Lilly Center
317-791-3309
williamslv@uindy.edu