Browse Department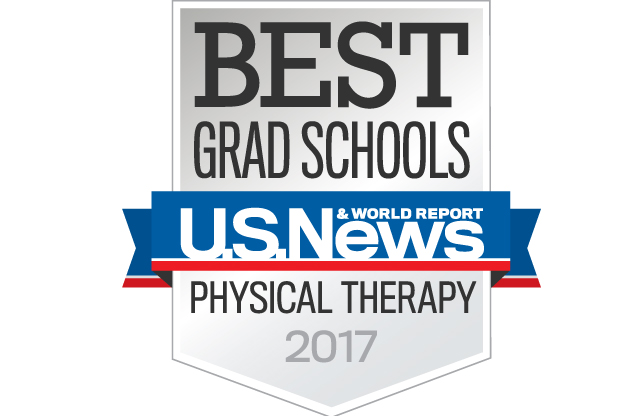 The University of Indianapolis is one of only a few universities in the United States that offers a full range of physical therapy programs from physical therapist assistant to Doctor of Physical Therapy to post-professional education. Our community of faculty, staff, and students work together to contribute to patient care and to advance the profession of physical therapy.

UIndy's Krannert School of Physical Therapy (KSPT) graduates more physical therapists than any institution in Indiana and our programs in physical therapy are nationally ranked. That's important in today's competitive healthcare job market. Individuals who are well prepared in the field of physical therapy will continue to play a vital role in health care in the future.
Join us for the University of Indianapolis Krannert School of Physical Therapy DPT
Exploration
Day on
Saturday, September 9, 2017

.
Learn what it's like to be a graduate student in the Doctor of Physical Therapy program at UIndy, meet professors and current graduate students, and discover financial aid opportunities. This event is designed for current college students and college graduates. High school students interested in physical therapy should plan to attend one of
UIndy Admissions
Health Professions Days.
Check-in will begin at the UIndy Health Pavilion at
8:00am
. Presentations will take place from
8:30am-1pm.
Lunch is included.
To register for DPT Exploration Day, please click HERE.
Solid reputation
UIndy's Krannert School of Physical Therapy enjoys a long-standing reputation for excellence in physical therapy education. Our fully accredited DPT program was one of the first graduate physical therapy programs in the nation and is ranked in the top 25% of physical therapy programs by U.S. News & World Report. Our graduates have historically performed well on the physical therapist licensure exam and are highly regarded in the physical therapy job market.
Outstanding faculty mentors
The KSPT faculty is an exceptional group of clinicians and scholars dedicated to excellence in physical therapy education. Our faculty members have outstanding academic credentials and are active in clinical practice, research and professional activities. Our student-oriented philosophy is reflected in a 12:1 student to faculty ratio in the DPT program and individual advising by faculty members.
State-of-the-art facilities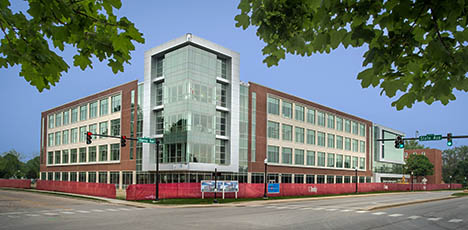 Beginning in Fall 2015, the Krannert School of Physical Therapy will join the University's other healthcare and wellness-related disciplines and industry partners in UIndy's new Health Pavilion, which will provide clinical facilities to serve the community and classroom and lab facilities for academic and research endeavors. The Health Pavilion will be an integrated hub where faculty, students and healthcare professionals can collaborate on education and research.