Informed by the past. Engaged with the present.
UIndy's Institute for Civic Leadership & Mayoral Archives uniquely blends past, present and future. Founded in 2011, the Institute houses the archives of innovative mayors Richard Lugar, William Hudnut III, Stephen Goldsmith, Bart Peterson and Greg Ballard and also is a hub for conversations about vital issues in civic life.
The materials in UIndy's Mayoral Archives include documents, correspondence, news clippings, video, audio, photographs and artifacts. The collection contains more than 600 archival cartons that shed light on everything from routine city operations to major historical developments—the formation of Unigov, the school desegregation lawsuit, hosting of the Pan American Games, development of White River State Park, arrival of the Colts, and building sports venues.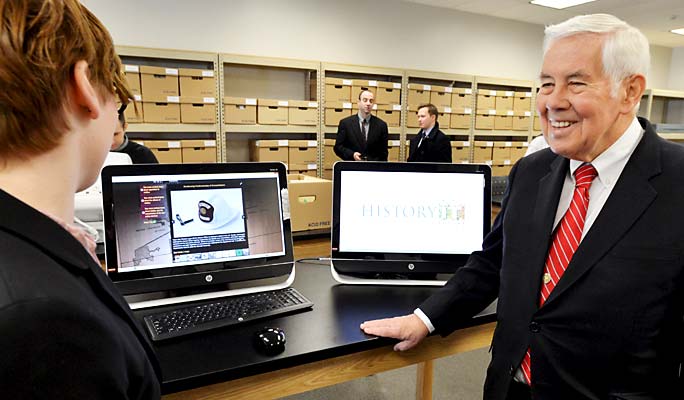 UIndy has partnered with technology firm HistoryIT to digitize our Mayoral Archives and establish a Digital Innovation Lab in the neighborhood. We've provided space near campus for the Maine-based firm to establish its second lab, bringing 20 jobs and new economic activity to our section of the city.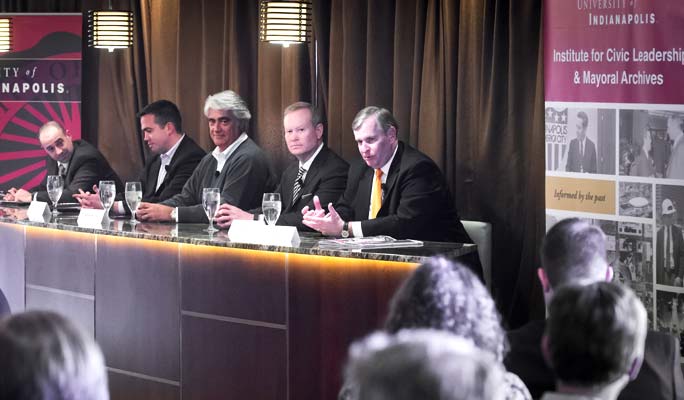 Symposia & Lectures
The Institute hosts the Richard M. Fairbanks Symposium on Civic Leadership each year, as well as additional conferences, lecturesand gatherings throughout the year. The 2017 Symposium, Building Vibrant Cities Through Greenspaces & Parks will engage community leaders about why parks and greenspaces are vital to attractive, innovative and vibrant cities.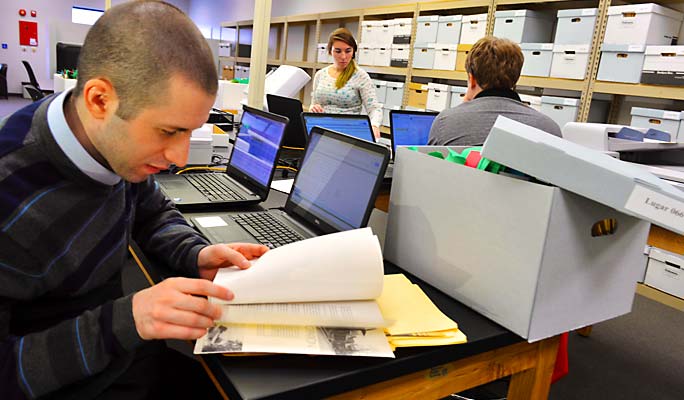 Internships
Maintaining the archives requires a lot of work. The Institute is currently developing internship opportunities for graduate and undergraduate students.