Women's Health Nurse Practitioner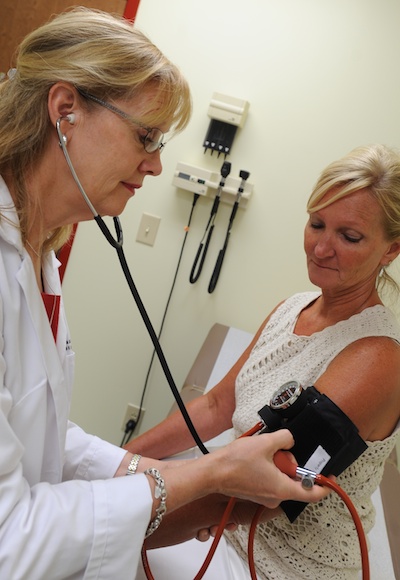 The Master of Science in Nursing-Women's Health Nurse Practitioner (WHNP) program trains health care professionals to meet women's unique health needs. The program prepares you to:
Provide primary care advanced practice nursing to women across the lifespan
Practice independently and collaboratively to improve the health of women and their families, especially for underserved and vulnerable populations
Educate paraprofessionals, professionals, clients, families and communities regarding health care issues concerning women
Participate in clinical research that incorporates evidence-based care and extends knowledge in advanced nursing practice relevant to women and their families
Incorporate Christian values and ethical decision-making into advanced-practice nursing care
Assume leadership roles in influencing health policies that promote high quality, cost-effective care for women and their families
Program length
The WHNP program is 51 credit hours, with 630 clinical hours, and can be completed on a full or part-time basis. By taking two classes at a time, you can complete the program in about two and a half years (three full academic years, along with the summers in between each year), though you have up to six years to complete the degree.
Format
Courses are a combination of hybrid (on-campus classes with online components) and online. On-campus classes meet on weekday evenings.
Online courses or course components require basic computer skills. Not sure where you stand? Take a free skills assessment ►
Curriculum
The curriculum includes 16 classes, clinicals and completion of a scholarly project under the guidance of a faculty mentor. Classes include both non-clinical core courses and clinical courses, which must be taken in a prescribed sequence. Our advisors will work with you to help you stay on track.
Clinical hour requirements include experiences in diverse settings, which allow you to develop skills under a variety of circumstances. You'll work one-on-one with faculty members to find preceptor locations that meet your learning goals.
To see specific courses in this program, view the WHNP pattern sheet. Complete course descriptions are available in the MSN Graduate Course Catalog.
Tuition
Tuition for the 2017-18 academic year is $692/credit hour. Learn more about financial aid for graduate students. ►
When can I start?
Non-clinical core courses are offered on a regular semester schedule. Students can apply at any time and begin courses in August, January or May.