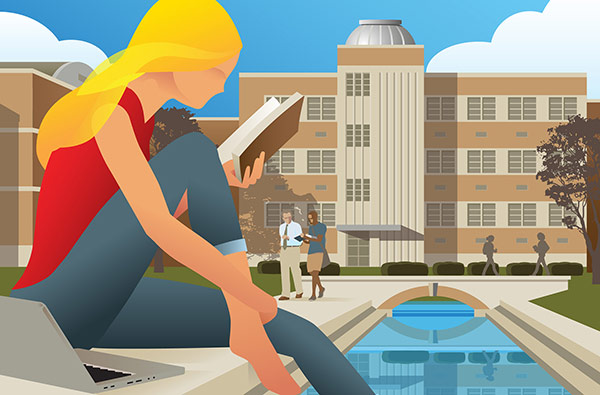 Summer Classes at UIndy
Smart. Close. And affordably cool!
Taking summer classes at UIndy has several advantages:
Summer classes can help you stay on track to graduate in four years. If you're a student at another college or university, taking courses that will transfer back to your school will help you accomplish this closer to home.
Summer term is shorter, so you'll have more time for other activities.
Taking classes during the summer can free up your fall and winter schedules for other electives.
You can meet students from other colleges & universities.
You'll earn credits from a U.S. News & World Report top-tier Midwest university.
UIndy will offer more than 200 classes in a variety of disciplines during Summer 2017. The summer term runs May 16 to Aug. 19. Class lengths vary, though most are seven weeks.