Financial Aid Eligibility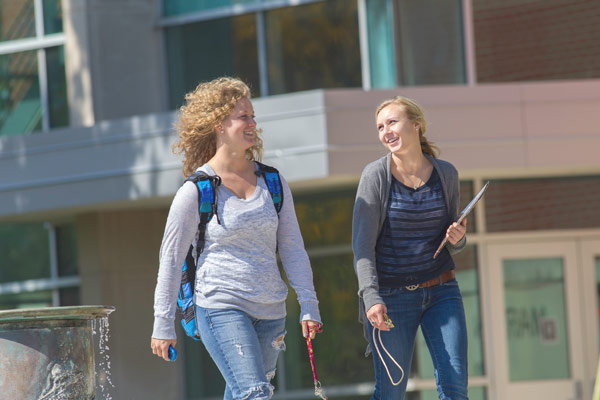 To be eligible for financial aid:
You must be admitted into a degree-seeking program.
Graduate students must be enrolled at least half-time to receive Federal Direct Stafford loans. For most graduate degree programs, half-time is 4.5 credit hours per semester. The exceptions to this rule are the master's and doctoral nursing programs at UIndy, in which 4.0 credit hours per semester is considered half-time status.

Selection criteria
Students applying for financial aid are considered by the Office of Financial Aid for all programs for which they are eligible, including federal and institutional aid programs. A financial aid counselor will review the following criteria when reviewing a student's file:
The Free Application for Federal Student Aid (FAFSA) data. With only a few exceptions, all students must file a FAFSA each academic year.

First consideration for processing will be given to applicants who submit the necessary forms by the appropriate deadlines. It is important to allow the Office of Financial Aid at least two to three months to process your aid applications.
In most cases, only students who are United States citizens, permanent residents, or eligible noncitizens as defined by the federal government, are eligible for federal financial aid. Other important federal criteria are: default status on prior federal loan programs such as Federal Perkins and Direct Stafford; good standing with the Federal Direct grant programs such as Pell and Supplemental Educational Opportunity; lifetime student loan limits; and registration with Selective Service (if male and required to do so).

UIndy Aid Application information. UIndy gathers additional information necessary to best process the student's FAFSA and better identify all aid opportunities through its UIndy Aid Application. This form is requested once prior to semesters I and II, and then again (via a Summer UIndy Aid Application) prior to each summer session in which the student plans to attend.
To continue to receive federal aid, the student must meet the general eligibility requirements outlined above and maintain satisfactory academic progress toward completion of a degree within a reasonable time period. Failure to make normal progress will cause the student to be ineligible for federal and institutional aid programs.
Duration of eligibility
The maximum time frame for graduate student is 150% of the length of their specific program.